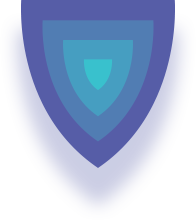 What We Offer
Regotec works closely with its clients, utilizing a consultative approach to system design. Regotec offers an extensive series of security products and services to ensure exterior, perimeter, and interior security to people, assets, and property. Regotec specializes in architecture, consulting, design, engineering, implementation, installation, management, and monitoring of complex and scalable solutions including:
Intrusion Alarm Systems

CCTV, Integrated camera systems including analytics

Access and Entry Control

Fire System & Elevator Monitoring

Off-site monitoring of video plus intrusion and access systems

Network Infrastructure

Send Us an Email
Find out how Regotec can provide you with stand-alone products and services or ones that complement security guard service and enhance your overall security program.

Regotec Systems Inc. Affiliate Companies
Regal Security inc. is an established and growing security company that offers a vast array of professional and dependable security guard services to many sectors.
Regolive Monitoring Inc. supplies remote video monitoring services, providing an enhanced level of security.